The internet has soaked nearly every part of our life. Wherever you are at, as long as you have access to a computer or smartphone with an Internet connection, you can do just about anything you like, and of course including your banking transactions.
The Benefits of Internet Banking
Convenience is Key for Consumers
You have twenty-four-hour access for internet banking. When your local bank closes, you can still access your account and make transactions. It's a very convenient alternative for those that can't get to the bank during business hours due to work, health conditions or any other reasons, for example for stay home parents, internet banking would be much easier while looking after kids at the same time.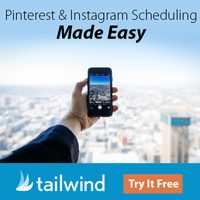 In addition, customers love friendly and helpful customer service, as well as free of charge from their banks. Online accounts are easy to set up and basically require zero information. Usually, many banks offer the option of filling up your details and submitting forms online. If you run into a problem, a friendly customer service representative will contact you to clarify for detailed information, that's all!
Also, if you're on holiday or a business trip, you can always keep an eye on your financials regardless of your location.
Better Rates
The reduction of overhead costs may allow the banks to pay higher interest rates on savings and charge lower mortgage and loan rates. Some accounts can be opened with no minimum deposits, annual fee waived and redraw options.
Online Service Tools
Internet banking offers online billing systems, financial planning online advisers, investment analysis functions and loan repayment calculators. They also offer no transaction fee on payments or transfers, such as pay someone options or BPAY.
Mobility
Online banking now includes mobile capabilities. New applications can be easily set up, created to expand and improve this capability on smartphones and other tablets. And again, you can access from everywhere.
Most banks will have a mobile app that you can download from the app store. This makes internet banking more convenient and allows you to quickly check account balance while you are shopping or on the go, as well as transfer money to cover transactions you are currently making or spending. However, make sure you are accessing the application on a secure network and avoid using public WiFi while you are in the middle of transactions. Even if mobile banking makes internet banking easier, we still need to be aware of hackers or any suspicious activities which may spam your banking.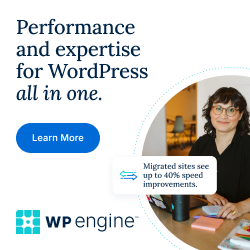 Additionally, many people stop receiving paper statements, but it is still important to check and balance your account in a regular based time frame so that it can prevent you from overdrawing your bank account. Big 4 banks like National Australia Bank and Commonwealth Bank have released advanced banking applications, which provide a syncing option and update the account balance when you access from either mobile or computer. If your bank is a small credit union, it may not offer the syncing function, but you can still update the accounts each day by logging in and generating accounts manually.
The Benefits of Traditional Banking
Even though we talk about internet banking is a good addition to the world of consumer banking, doesn't necessarily mean that direct internet banking can be a substitute for the old traditional banking system.
Bank Relationship
A traditional bank provides customers with the opportunity to develop personal relationships. Getting to know the people at a local branch, which can be an advantage when you need a loan or a special service that is not normally offered to the public. Your personal banker will also get to know you and your unique needs. If you have a business account, this personal relationship may help if you need capital to expand.
Transaction Issues
Sometimes a face-to-face is easier to resolve some complex transactions or serious problems. A friendly banker can host meetings and call in experts to solve a specific issue for you if needed. Just remember internet banking may also have a website glitch sometimes.
Services Not Offered
Internet banking may not offer all the exclusive financial deals to customers. Traditional banks may only offer special services to loyal customers, such as preferred fixed rates loans and free investment advice.
Warnings
Protect Yourself Online
Internet banking is generally secure, however, make sure that the website you're using a valid secured site, which means it is protected from hackers who steal your personal and financial information. It is important to be careful when banking online, what you don't want is your safety or privacy to be breached. It is important to clear your cookies after every banking transaction regardless you are at home or outside. Additionally, you need to ensure that your password is unique, case sensitive and long enough to prevent you from being hacked. Do not give your online account information to someone who is not an authorised banker or signer on your account. Constantly monitor your account and check credit report regularly for fraudulent charges, follow the password guidelines, and consider updating the password on a regular basis.
All in all, internet banking does have both pros and cons. However, if you take a reasonable care to safeguard your personal and financial information, you'll likely find the online banking is a convenient tool that you can easily live with. Eventually, you'll probably even wonder how you ever lived without it, so in the meantime just relax and have fun with it!