I have seen a lot of people, who're struggling to start up their website contents. They always had a ton of questions about everything. Such as what contents can attract customers? What software can make blog posts look professional?  Look, I completely understand that is exciting to start a new business, but also can be a bit overwhelmed.
Currently, I also offer consulting services on the blog set up and content improvement strategies. After meeting with a few clients, I have noticed that the most difficult part of beginning a business is selecting the proper software to take care of the more boring details for you.
These days, many products are available to streamline the process for you, so you can put your mind to more important things…such as making money. However heaps of choices are in front of you, how do you choose the right one for your business?
Want some help? Check out these programs below, and see if they are the best suited to your needs.
Google Docs
Best Document-Sharing Software! You just can't go wrong with it! Simply sign up a Gmail account, you can store all documents and invite others to access them. They can view them, add to them or edit them in real time. You can literally have a business meeting anywhere you want!
Google Docs can be used for free, or add additional features for $5 per business user a month. Honestly, I truly believe Google Docs offers a fantastic opportunity to small businesses to start up.
Grammarly
During the consultation for blog set up or improvement, I highly recommend my clients to use Grammarly if they create website contents on their own.
The basic function can pick up spelling and grammar errors, and it's free of charge. But if you want the more advanced version, which normally costs $29.95/month.
We totally love the premium! We use it all the time! I often use for my writing service, and my husband also uses for his daily corporate emails at work. It's definitely worth it!
MS Word can't always check everything you write, whereas Grammarly can identify all the issues you have. The other day, I had a blog post, where Grammarly told me 12 "critical issues" in the post. I didn't agree with some of them, so I looked up dictionaries, but it actually caught a few items I missed.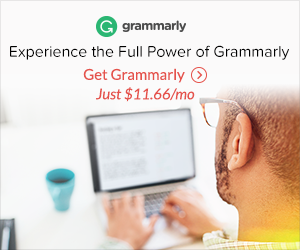 In addition, Grammarly can absolutely save your proofreading and editing costs. Some of my clients were asking me to proofread and copy-edit their contents even though they're willing to pay me, I always suggest them to get the premium version of Grammarly instead. It will come in handy when they create new contents every time. As for proofreading and copy-editing start from $60 at least, which can be very costly for small business owners! So why not get Grammarly does the job? Then save the money for others!
Trello
You can easily download this for FREE. It is just like your notepad, such as setting up plans, reminders, tasks and meetings etc. Very handy, and you can set up time frame or deadlines for important tasks and occasions.
I use this for my blog posts and client's assignments deadlines. Very helpful, Trello is just like a PA!
See mine below:
Or if you have complicated projects, you can do a multi-task listing like this:
Canva
This software is really popular for new businesses!
I often suggesting new clients use Canva for creating logos, posters and business banners, and even graphics for any social media posts, some of them are available for FREE! The fantastic app can also be downloaded in your smartphone!
You can be very creative on this; it's extremely fast to generate personalised images on your own.
FreshBooks
Finally, MONEY MONEY MONEY!
Not sure if you should go with Xero? Wave? Or QuickBooks?
There are many of them in the market at the moment. It's hard to decide what you want, BUT you know what, just stick with the basics!!
If you are new to the business, everything is on top of the budget, plus you don't have time to learn or process complicated software. And that's why FreshBooks comes in handy!!!!
Have a go with FreshBooks for the first 30 days FREE? Sounds like a good deal? Frankly, as a small business, with few clients, you can pay only $15 a month. The Plus plan is up to 50 clients for $25. The Premium Plan can cover up to 500 clients with $50.
My whole family is using FreshBooks. My mum also uses its premium plan to records her journals for her bookstore in the city. It takes less time to generate and process a deal!
Billing and invoicing is a super simple task. One of my clients told me, she can create an invoice with her eyes closed! OMG?! Really?
The choices in FreshBooks menu are very clear. And if you are a new user, it might be possible for you to create an invoice without pressing the Help function! From the dashboard, you can see "Create New", then there is a drop-down menu:
see my latest invoice below:
As you get familiar with invoices, FreshBooks displays links to context-sensitive settings, which is unique to the brand!
Furthermore FreshBooks expense tracking feature allows users to scan/photograph receipts via their iPhones or iPads. These receipts are then automatically entered into the FreshBooks tracking system, and attached to expense sheets for reimbursement or tax purposes. Business travelers can even rebill expenses to their clients from the mobile app.
The steps are really simple. Click the "Expenses" button on the FreshBooks home screen, and then open up the mobile/iPad app's camera to begin scanning your business receipts. Once you've taken a picture, you can process the expense by manually typing in the value, the category, the client or vendor. For the rebilling, you can add the expense to an invoice, and send that invoice to the client in just a few quick clicks.
With FreshBooks you can quickly mark your business expenses as billable, add a markup and then automatically pull them onto an invoice for your client.
FreshBooks is cloud-based and it goes very well with iOS and Android phones and tablets.
The latest version allows more payment methods, such as Paypal and credit cards. It has another competitive advantage is that app allows you to bring the power and convenience of the software on location; you can process and record whenever you wish to do so.
To conclude, these are all trustworthy and efficient tools, which can assist you to start the business effectively! Their software support teams are amazing,  they're very helpful with my concerns! They are often excellent options for small businesses, especially such as freelancers like me and independent contractors. These smart tools absolutely reduce my headache and offer me a better opportunity to run the business; they are just like my PAs, assisting me with day to day tasks. I have to say "Try it Out", who knows, you may fall in love with all!
Disclosure: Some of the links in this post are affiliate links. I will only make recommendations on products and services I personally believe to be of value.